Next-Gen
Vulnerability Management
We help you stay one step ahead of cybercriminals by identifying vulnerabilities across your entire attack surface, covering both technical and human assets.
your cyber defense strategy
Unparallelled Attack Vector Coverage - All In One Platform
The risks to your business in the form of cyberattacks are rapidly increasing. At the same time, your cyber defense strategy can no longer be limited simply to your technical assets, such as your systems. It should also include your human assets - your employees, as they form a significant risk. Let Holm Security help you protect against threats like ransomware by providing industry-leading attack vector coverage.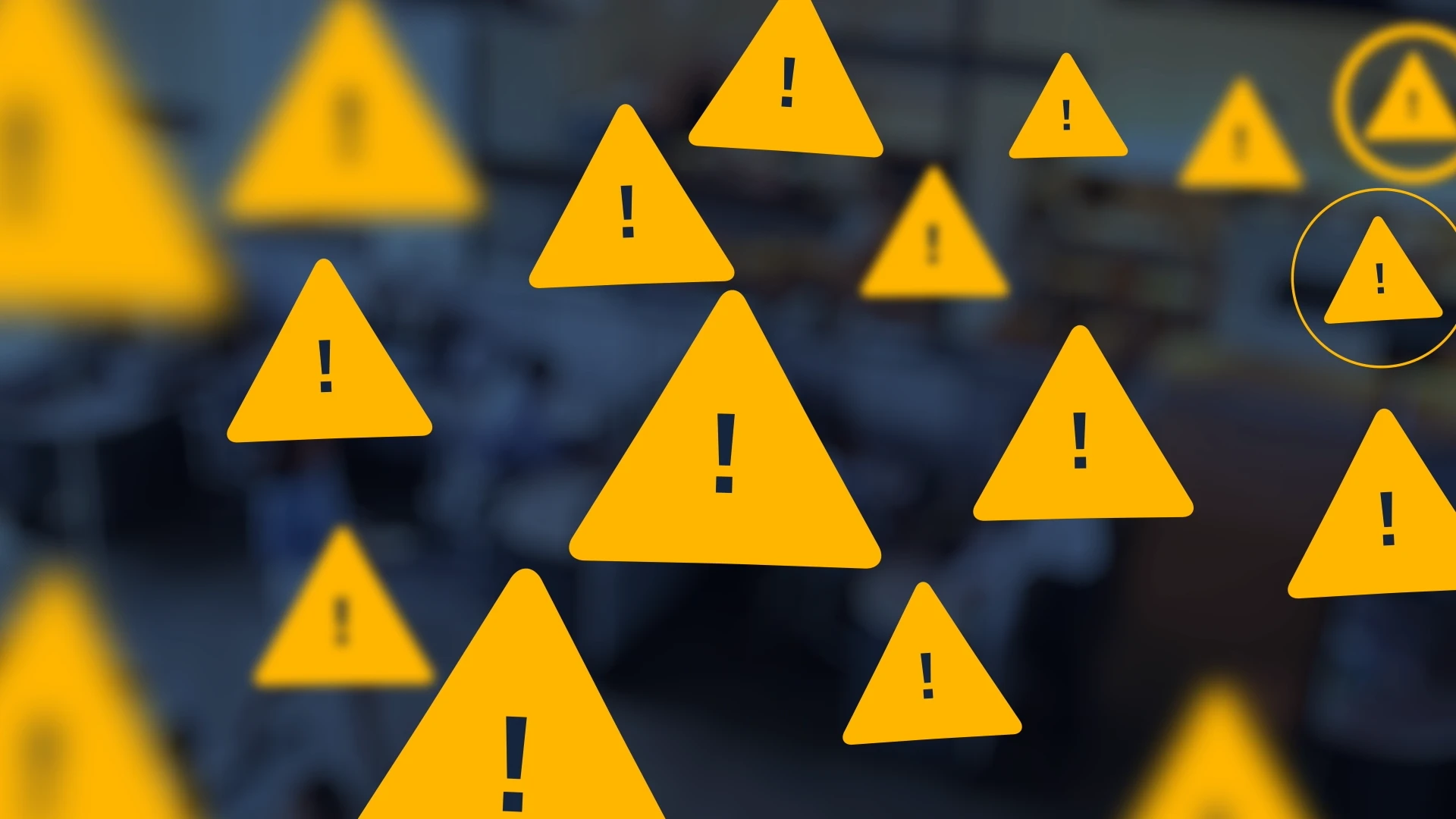 Traditional vs. Next-Gen Vulnerability Management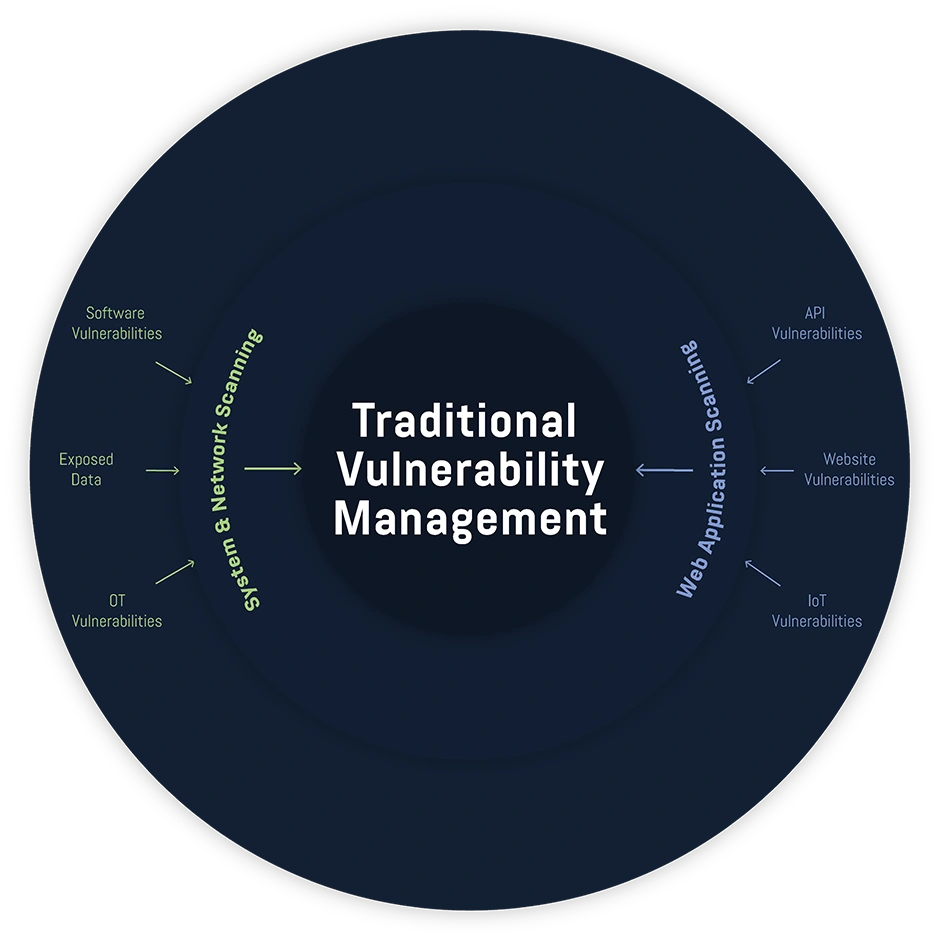 COVERING TECHNICAL ASSETS
A Good Starting Point
Traditional vulnerability management is the process of identifying, evaluating, remediating, and reporting on security vulnerabilities across your technical assets just covering your systems and web applications. The modern attack surface.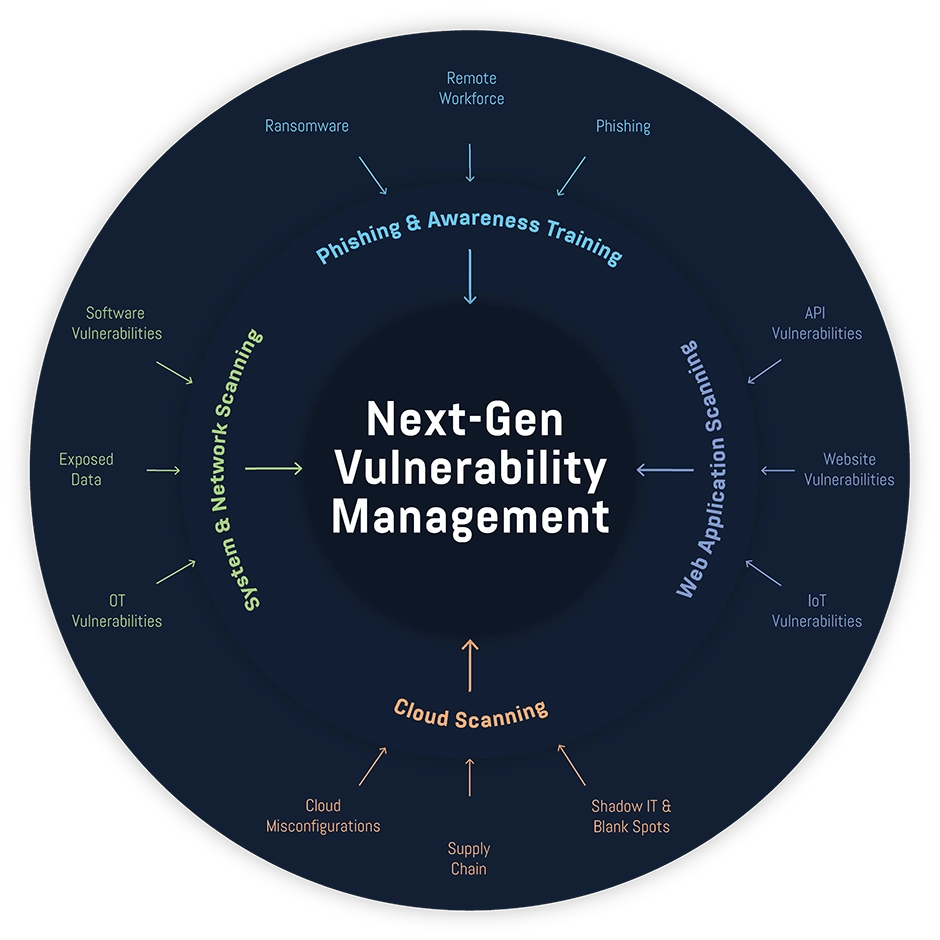 SECURE ALL ATTACK VECTORS
Cover Your Entire Attack Surface
Next-Gen Vulnerability Management Platform from Holm Security provides a market-leading attack vector coverage, including cloud, systems, networks, web applications, APIs, and your human assets - your employees, as up to 90% of all ransomware attacks originate from phishing email attacks. Next-Gen Vulnerability Management will firm up your cyber defenses by extending your technical attack vector coverage and adding a human firewall to protect your human assets all in one.
OUR PRODUCTS
Next-Gen Vulnerability Management Platform
Scan Every Corner of Every Exposed App
Full Visibility.
Complete Security.

Scan It All
Elevate your API security effortlessly. Identify and resolve vulnerabilities, ensuring no potential entry points are left unscanned or exposed to attacks. Safeguard your externally facing applications confidently.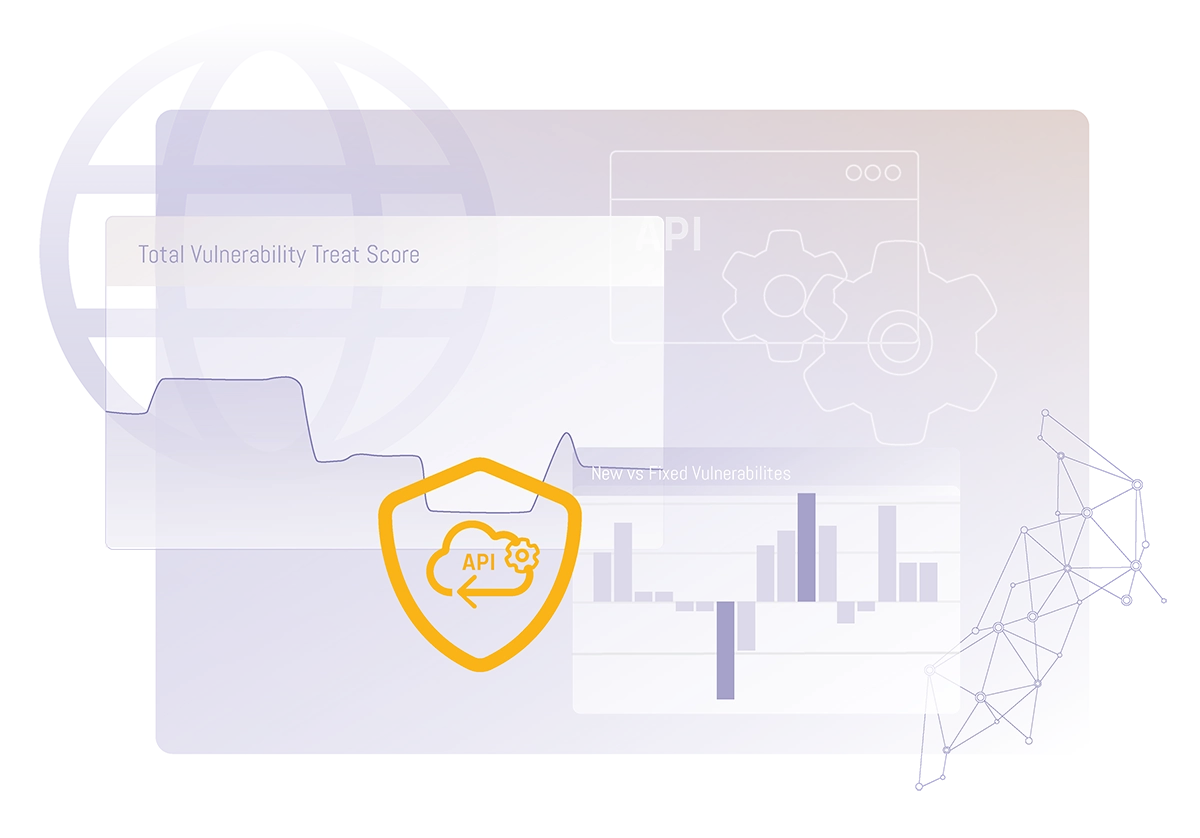 Secure Your Cloud Native Applications
Continuously Monitor.
Identify Vulnerabilities.

Remediate Misconfigurations
Gain complete visibility and actionable context on your most critical misconfigurations, so your teams can proactively and continuously improve your cloud security posture. Enjoy the core capabilities of CSPM, vulnerability management – in a single solution.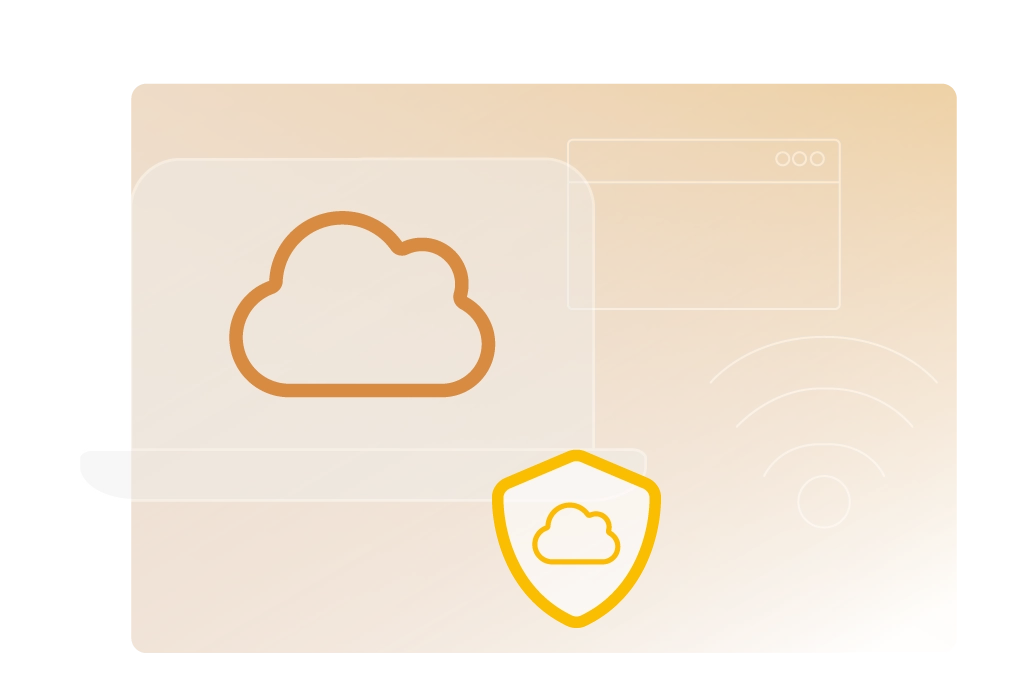 Build Your Human Firewall
Change Behavior.
Reduce Risk.

Create Resilience
Build your human firewall with the help of simulated email attacks, such as phishing, spear phishing, CFO/CEO fraud, and ransomware. Increase employee resiliency with personalized, tailored, and automated awareness training.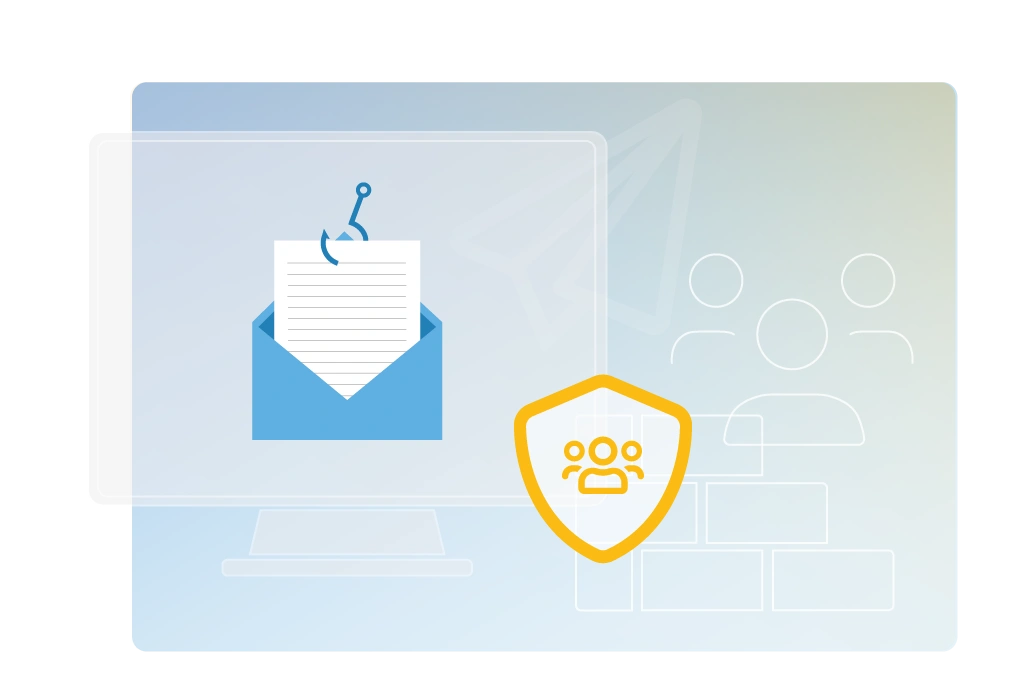 Unparalleled coverage & comprehensive insight
Manage Complex
Vulnerabilities with
Clarity & Ease
Take control of your cyber security with System & Network Scanning. We cover all parts of your infrastructure – public and local systems, local and remote computers, network devices and equipment, cloud infrastructure, IoT, and OT/SCADA.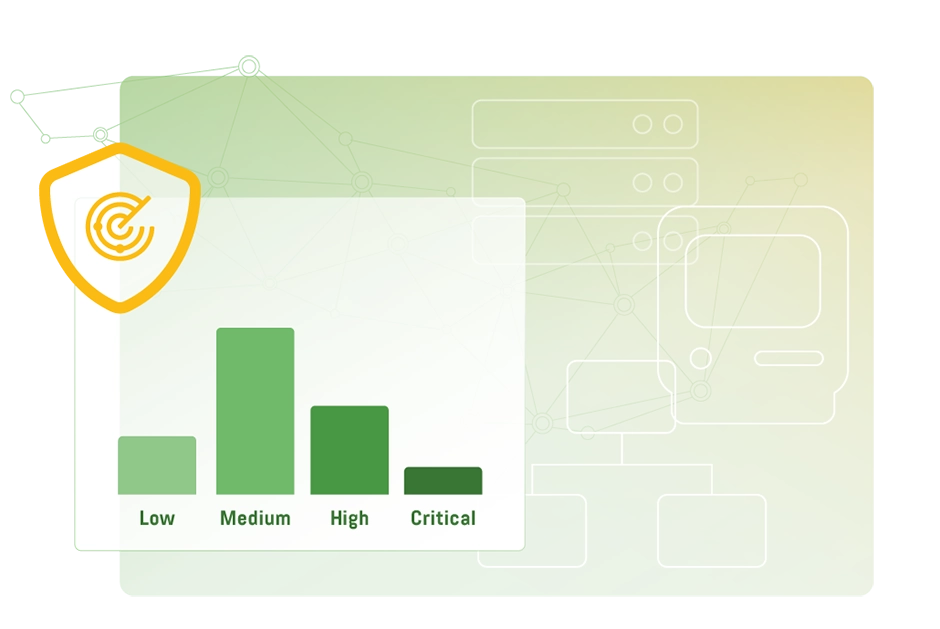 Find Weaknesses Where You Are the Most Vulnerable
Efficiently
Minimize Risk

in Modern Web Applications

Reduce your attack surface and identify a wide range of vulnerabilities within your websites and web apps – including cross-site scripting (XSS), SQL injection, and OWASP Top 10 vulnerabilities. Also supports scanning of your APIs to keep them secure.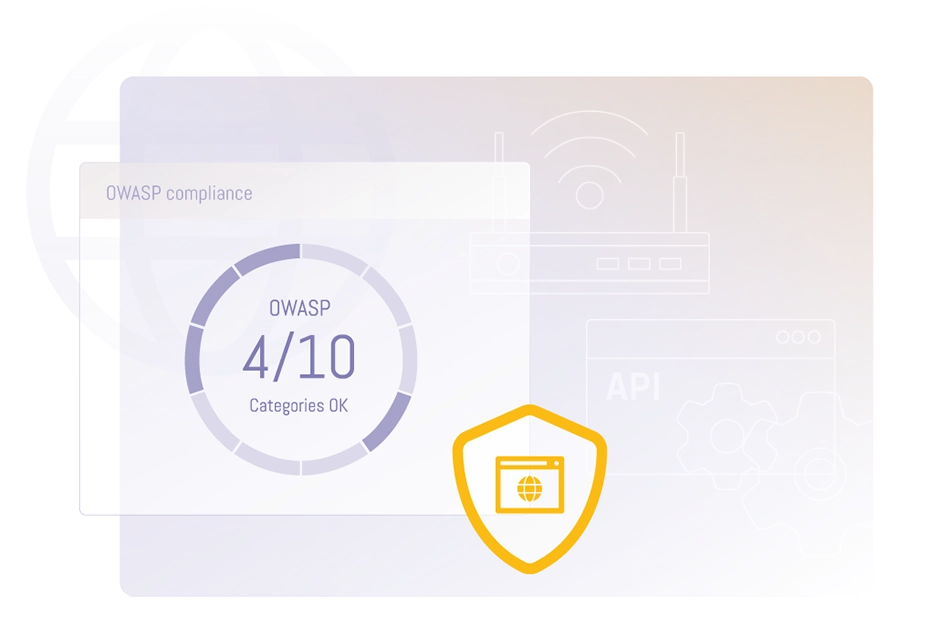 OUR ATTACK SURFACE COVERAGE
The Number of Vulnerabilities We Detect
Total Vulnerability Tests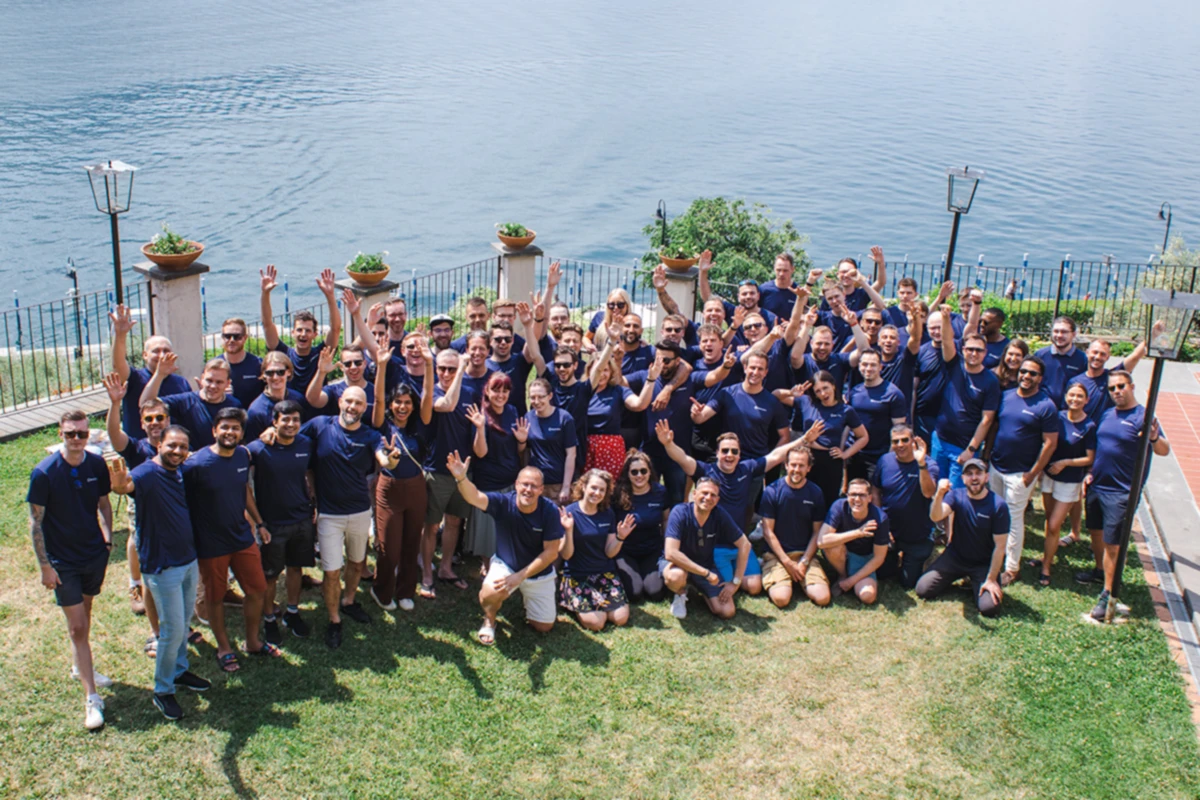 ABOUT HOLM SECURITY
Empowering Companies Struggling to Gain Insight into Their Cyber Security Posture