PROFESSIONAL SERVICES
Holm Security Success Program
For many organizations, working with vulnerabilities poses a challenge in terms of resources and know-how. Our Success Program was designed with your realities in mind to help prioritize your security initiatives and accomplish your security goals.
Let Our Experts Help You Become Successful
A vulnerability management program provides great benefits and significantly strengthens your cyber security defense. But a program might also come with some challenges. With the help of our experts, we guarantee a successful vulnerability management program to improve your cyber security defense.
Continuous Guidance
Providing advice and guiding you from day one of your vulnerability management program to ensure you and your team are successful.
Best Practices
We help implement best practices to optimize your internal processes and key metrics to be able to measure performance over time.
Training & Education
Make sure you get the most out of our platform through continuous training and education within existing and new features, functions, and tools.
Analyze & Prioritize
We help you understand and prioritize vulnerabilities, enabling you to focus on the most efficient efforts.
Managed Security Center
We manage your Security Center so that you can focus on your core tasks
Frequent Meetings
Recurring meetings where we go through status, progress, and the upcoming month or quarter plan.
EMPOWERING YOUR BUSINESS
A Customer Journey to Success
It's never been easier to implement a successful vulnerability management program. Our experts will make sure your organization implements and maintains a successful vulnerability management program through a personalized customer journey.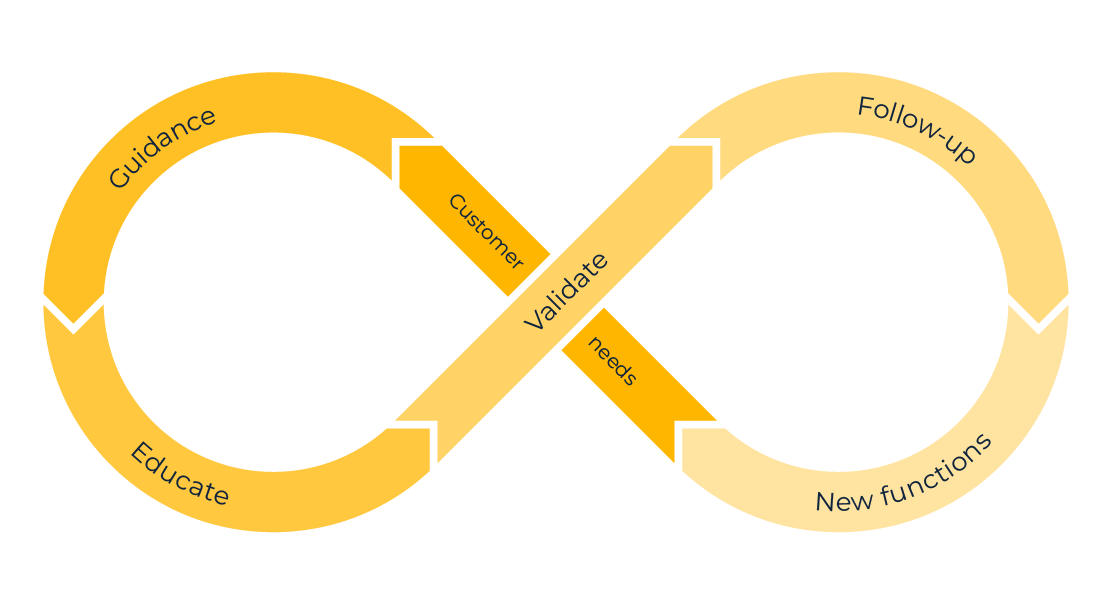 Package to Suit Your Business
---
Continuous advice and guidance to make your vulnerability management program successful. A guarantee for a good investment in our platform.
---
Get better insight into prioritization, planning, optimized usage, product news, and more. We manage your Security Center, allowing you to spend time on your core tasks and the same time, strengthen your cyber defense.