About Us
Leaders in Next-Gen Vulnerability Management
About Us
Holm Security began the journey to become one of the leading companies in vulnerability management in 2015. Over the past years, we have been fortunate to help our customers to become successful within vulnerability management and increase their overall cyber security posture. We are proud to be a global company with a local presence.
Our Mission
We empower companies struggling to gain insight into their cyber security landscape and help them meet future laws and demands. That is why we are so passionate about our solutions – because we know how crucial a clear and direct overview helps IT teams manage the never-ending flow of new vulnerabilities. Not only in local networks but covering entire infrastructures from cloud solutions and overly trusting users to the drastically growing remote workforce. We are here for them. Let us be here for you too.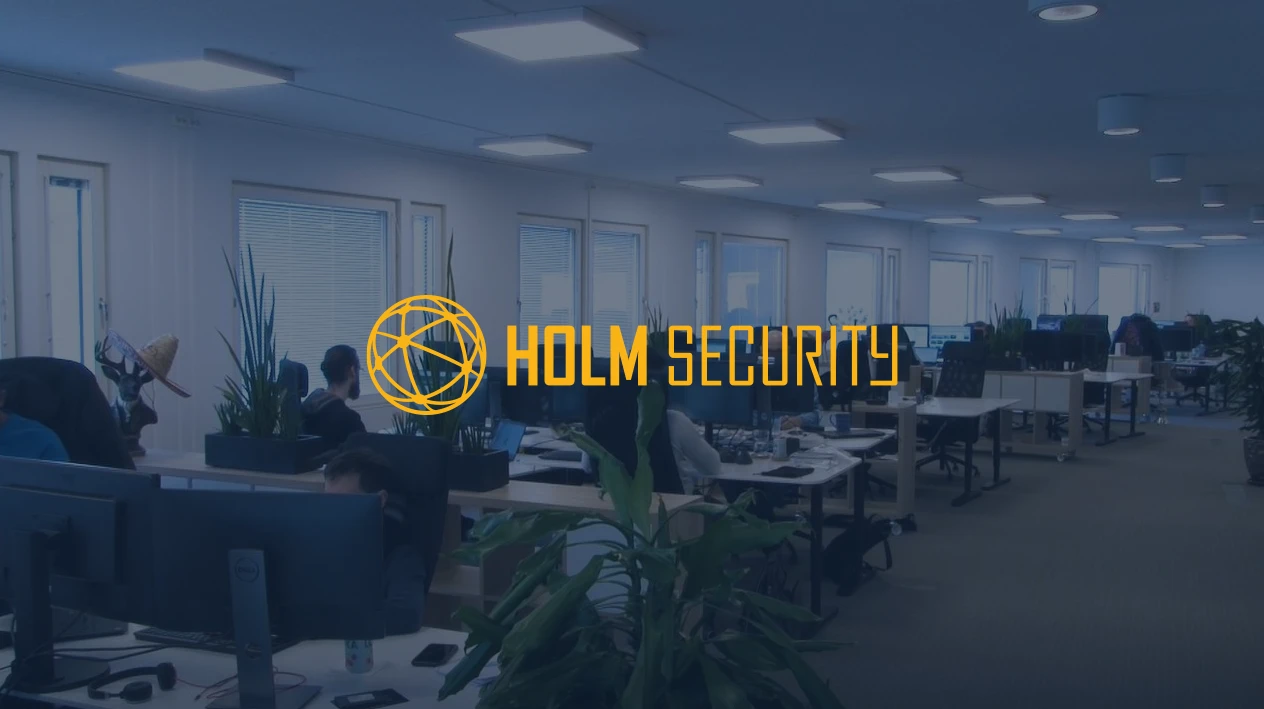 A Team for Success
Behind Holm Security is a team with long and in-depth experience in cyber security and product development. Among the founders are Stefan Thelberg, Jens Larsson and Rickard Vikström.
75+ Employees
With over 75 employees, we're a flexible and fast-moving scale-up.
750+ Customers
Trusted by over 750 customers within both the public and private sectors.
25M+ Assets
Scanning over 25 million assets on a regular basis.