Enhancing Healthcare Security With Seamless Vulnerability Management
In the rapidly evolving field of healthcare, maintaining a robust security posture is paramount. For Amphia Ziekenhuis, a leading healthcare provider, vulnerability management became a crucial requirement to safeguard their infrastructure. In this case study, we explore how Holm Security's Next-Gen Vulnerability Management Platform (VMP) helped Amphia Ziekenhuis overcome their security challenges, gain valuable insights, and establish a proactive approach to vulnerability management.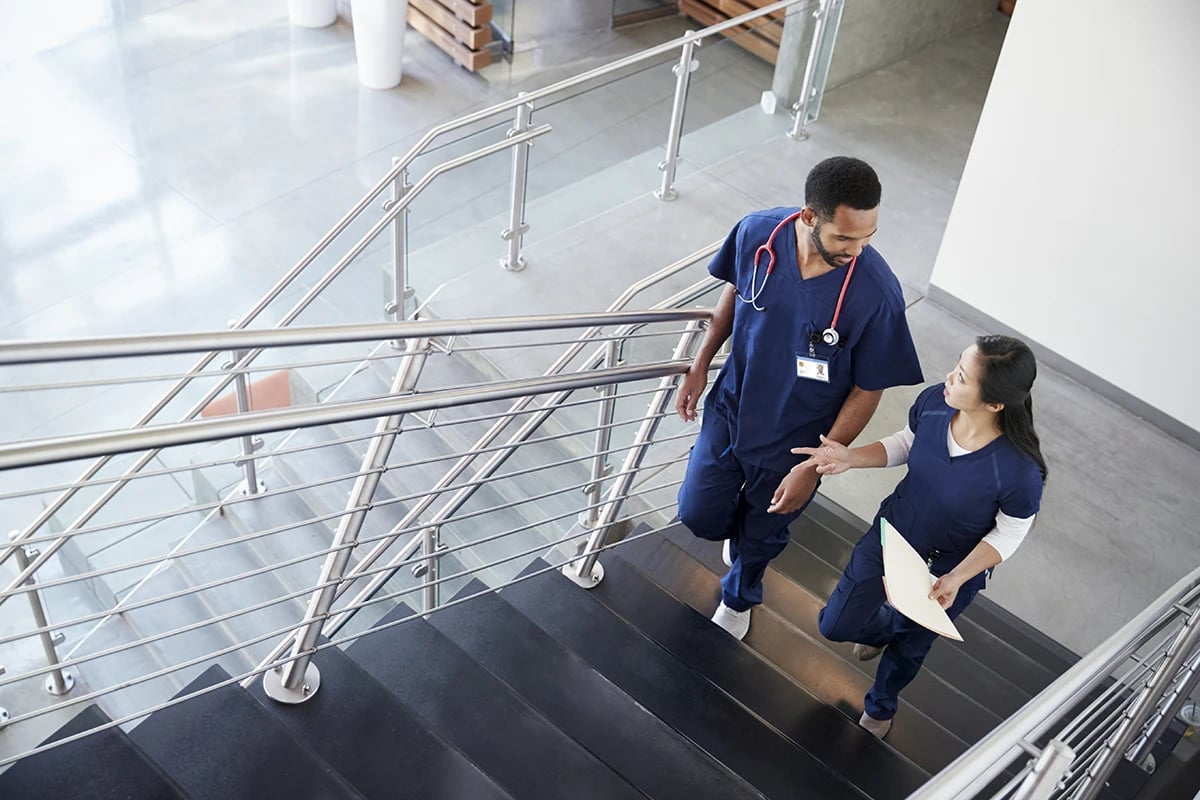 Products
System & Network Scanning
Customer Background
Amphia Ziekenhuis, a prominent healthcare organization, recognized the need for vulnerability management to support their pentesting and auditing efforts. They sought a comprehensive solution that would empower them to identify and address vulnerabilities in their network effectively. With the increasing importance of security in the healthcare industry, Amphia Ziekenhuis made vulnerability management a mandatory requirement.
Without Holm Security VMP, we would be blind to vulnerabilities in our infrastructure. All decisions would be guesswork. Holm Security guided us every step of the way, helping us grow and discover new solutions in the platform. It has become an essential part of our security strategy, providing us with invaluable insights and empowering us to make informed decisions.
- Edwin Groenewegen, Security Architect.
The Solution: Holm Security VMP Guided Amphia Ziekenhuis Step by Step
Holm Security partnered with Amphia Ziekenhuis to implement their Vulnerability Management Platform (VMP). The partnership extended far beyond just implementing a network scanning tool, it provided a comprehensive solution for network vulnerability assessment. Through a carefully devised step-by-step process, Amphia ZIekenhuis was shown how to unlock the full potential of Holm Security's VMP, identifying and rectifying both network vulnerabilities and operating systems weaknesses with heightened efficiency.
Their future goals include implementing best practice policy scanning and promoting adherence to security practices among their product owners. This strategy serves a twofold purpose: not only does it enhance the current security landscape, but it also significantly minimizes the impact of future vulnerabilities.
Key Achievements & Results
With Holm Security VMP as an integral part of their security strategy, Amphia Ziekenhuis achieved significant milestones:
Prioritized Action Plan: Holm Security VMP provided Amphia Ziekenhuis with complete visibility into vulnerabilities across their infrastructure. This comprehensive visibility empowered them to make well-informed decisions and effectively prioritize actions based on the level of risk associated with each vulnerability.
Swift Response to Zero-Day Vulnerabilities: When faced with the real-life problem of Log4J, Amphia Ziekenhuis quickly implemented Holm Security VMP, which played a crucial role in identifying and mitigating Log4J vulnerabilities. The platform's effectiveness gained visibility among colleagues and management, solidifying the platform's standing as an invaluable asset in their cybersecurity arsenal.
Enhanced Control with DigiD: Holm Security VMP facilitated a streamlined process for scanning elements in the DigiD chain. By proactively identifying vulnerabilities before official audits, Amphia Ziekenhuis demonstrated control and readiness to tackle potential security issues.
Support for Life Cycle Management: Holm Security VMP empowered Amphia Ziekenhuis to identify outdated operating systems, TLS versions, and other elements crucial for life cycle management and apply necessary security patches. With the ability to scan the entire network and discover remote devices, Amphia Ziekenhus could take proactive measures to address potential security risks and manage their infrastructure.
Z-Cert Task Support: Amphia Ziekenhuis successfully utilized Holm Security VMP to identify products flagged by Z-Cert (a specialized Computer Emergency Response Team for Healthcare) ensuring prompt action on critical vulnerabilities identified by external sources.
The Need for Holm Security VMP: Realizing the Blind Spots:
Amphia Ziekenhuis recognized the need for a comprehensive vulnerability management solution when their pentesting and auditing activities revealed blind spots in their infrastructure.
Without Holm Security VMP, they were unaware of the vulnerabilities present within their network. The urgency became apparent during the Log4J incident, where the swift implementation of Holm Security VMP proved instrumental in identifying hidden vulnerabilities and showcased the solution's effectiveness to colleagues and management.
Overcoming Challenges & Achieving Security Goals
Amphia Ziekenhuis had several specific goals that they wanted to achieve through Holm Security VMP:
Actionable Insight into Vulnerabilities: Holm Security VMP enabled Amphia Ziekenhuis to gain insights into vulnerabilities and prioritize actions based on the severity of risks.
Unintrusive Vulnerability Management for Medical Equipment: With medical equipment that could not accommodate agent-based solutions, Holm Security VMP provided the necessary vulnerability scanning capabilities without disrupting critical healthcare systems.
Streamlined Processes and Enhanced Control: Holm Security VMP facilitated the creation of a process to send high-risk vulnerabilities as tasks to the operations team via the native Topdesk integration, ensuring prompt remediation. This enhanced control and reduced the window of exposure.
Proactive Approach to Maintenance: Holm Security VMP empowered product owners with vulnerability information, enabling them to address vulnerabilities as part of regular maintenance, thereby minimizing the risk of future security incidents.
Holm Security VMP's Impact on Amphia Ziekenhuis
Amphia Ziekenhuis had several specific goals that they wanted to achieve through Holm Security VMP:
Strengthened Security Posture: Holm Security VMP became a cornerstone of Amphia Ziekenhuis's security strategy, offering comprehensive vulnerability management and enabling proactive hardening of their infrastructure.
Integration into Existing Processes: Holm Security VMP seamlessly integrated into multiple processes at Amphia Ziekenhuis, providing valuable insights on vulnerability status and showcasing their progress over time.
Conclusion
Amphia Ziekenhuis' successful implementation of Holm Security VMP demonstrates the critical role vulnerability management plays in healthcare security. Holm Security's comprehensive and intuitive solution empowered Amphia Ziekenhuis to gain actionable insights, proactively address vulnerabilities, and fortify their security posture. By partnering with Holm Security, Amphia Ziekenhuis achieved greater control, reduced risks, and established a robust foundation for their ongoing commitment to healthcare security.